Looking to Learn More?
If you are interested in learning more about K&C testing, these free webinars are a great place to start.
Top K&C Testing Questions Answered
Join Bob Simons, our president and founder, for a free webinar answering top questions about K&C testing. First he answers common questions that we have heard time and time again. He then answers questions from the live audience; such as, "What K&C tests are required to build a CarSim model?"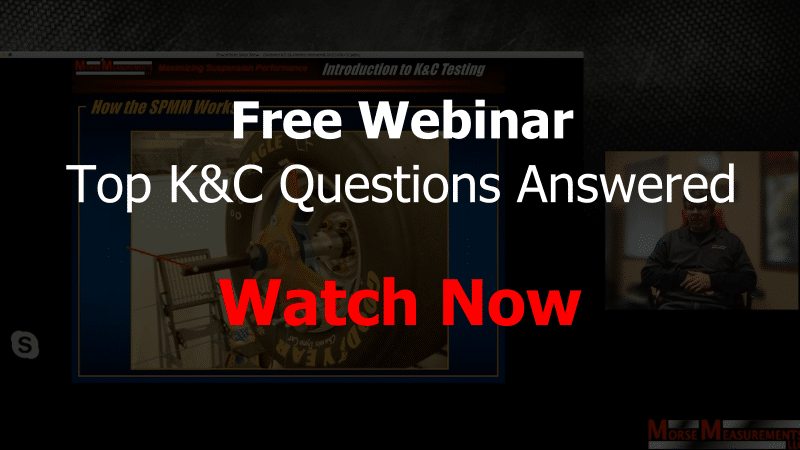 Top K&C Tests Explained
Join Bob Simons to learn about the most common kinematics and compliance (K&C) tests used by vehicle manufactures and race teams and how those tests propel vehicle programs. You will learn about the results of these K&C tests, and what these data reveal about suspension design and implementation.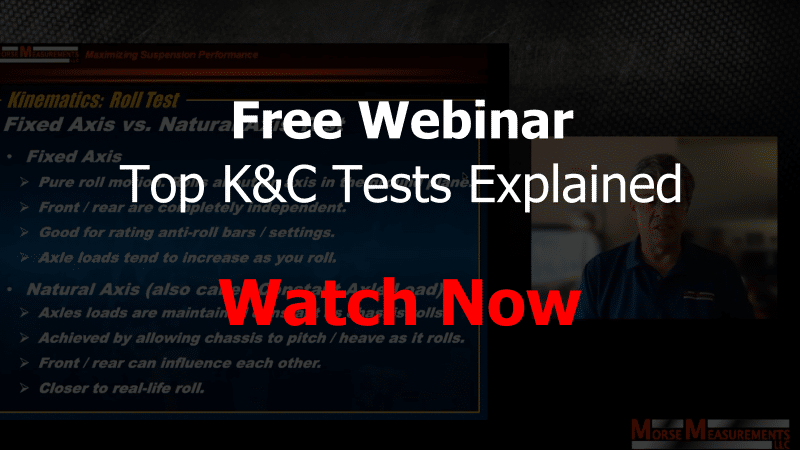 Need More Info?
Not enough info here? Get in touch with us and we'll be happy to answer your question.